Sustainable Services in The Arctic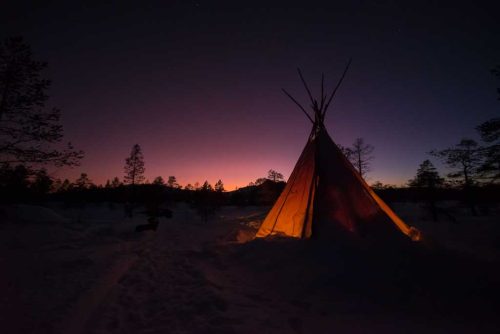 The World Tourism Organization, a subsidiary of the United Nations, has identified three key factors for sustainable tourism:
We are utilising environmental resources responsibly and efficiently to preserve natural heritage and biodiversity while promoting tourism development.
At Aurora Husky, we have established long-term partnerships with local providers to deliver high-quality, locally-sourced food to our guests. We also concerted to reduce our environmental impact by avoiding single-use plastics and reusing equipment.
We respect host communities' cultural heritage and traditional values and promote intercultural understanding and tolerance.
Aurora Husky is dedicated to showcasing the traditional foods of the Sami, a native Arctic people with a rich cultural heritage. We have strong ties to the local Sami community and offer guests the opportunity to meet with them and encounter reindeer.
We are ensuring economic sustainability and fair distribution of socio-economic benefits to all stakeholders, including stable employment, income-earning opportunities, and social services for host communities.
At Aurora Husky, we prioritise local ownership and employ mainly local staff. We strive to contribute to the local economy and ensure fair income distribution from our services while adhering to Norwegian salaries and employee welfare regulations.