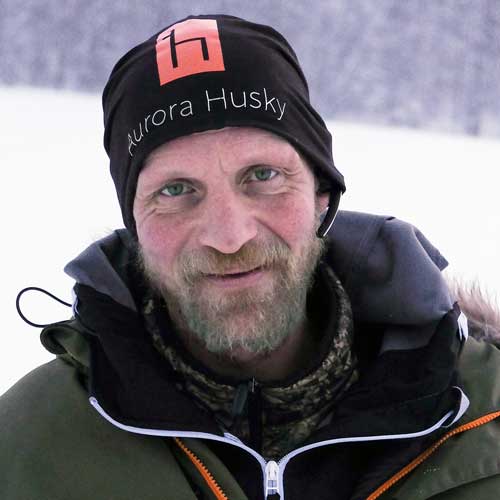 At Aurora Husky, we strive to provide our guests with an authentic and unforgettable experience in the heart of the Arctic. Our team, led by founder Bjørn Tore Helgesen, is passionate about dogsledding and dedicated to providing a safe and enjoyable adventure for all.
Located in Troms County in Northern Norway, our company offers a variety of dog sledding packages, from half-day trips to multi-day excursions. Our huskies are well-cared for and friendly, eager to take you on a journey through the stunning Arctic wilderness.
In addition to dog sledding, we also offer other activities such as snowmobile safaris, and traditional Sami cultural experiences. Our focus is on sustainability and preserving the natural heritage of the Arctic, while also providing socio-economic benefits to the local community.
Join us at Aurora Husky for an unforgettable adventure in the Arctic. Book your tour today and experience the thrill of dog sledding in the heart of the Northern Lights oval.